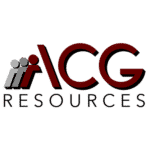 ACG Resources
Job Ref: 14182
Senior Brand and Campaign Manager (Remote)
We are looking for a superb Senior Brand and Campaign manager for our fitness technology client. This role is responsible for leading process for end-to-end project lifecycle, managing all promotional programs. This role offers competitive salary, full benefits (medical, dental, vision), 401k, PTO and bonus. This position does require full vaccination.
Qualifications
This role requires a seasoned brand marketeer who can bring energy, ideation, innovation and a deep understanding of channel performance to the Campaigns team.
Must have a depth of experience ideating, owning and producing full 360 campaigns across owned channel, social, performance, affiliate marketing, influencer, CRM and event
touchpoints.
A mature understanding of the marketing funnel, the roles of owned, earned and paid
media and strategic marketing objectives and frameworks.
First class project management skills, budget management, analytical skills with commercial acumen, and ability to organize large teams against tight deadlines.
Responsibilities
Manage the marketing & communications strategic development, creative briefing process, project management, budget management and post-launch performance tracking for each campaign, creatively developing the campaign architecture to support the needs of the
business.
You will be responsible for managing all brand indicators and tracking our KPI
Working with Head of Growth, you will manage and shape the combined strategies with Brand
You will manage the creative production of all creative assets with the Head of Growth, including how we evolve our distribution and GTM approach.
You will work across all channel experts to co-ordinate campaigns, ensuring we creatively address creative cohesiveness
#acgresourcesjobs #remote