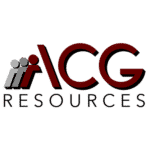 ACG Resources
Job Ref: 14159
VP OFAC Deputy
Exciting opportunity to join a growing bank!
Located onsite in Manhattan, VACCINES ARE REQUIRED
Work closely with the Sanctions management team to establish a
comprehensive Sanctions Program based upon law and regulations that mitigate compliance, regulatory and reputational risks associated with violations of sanctions laws.
We are looking for candidates who have a Bachelor's degree in related field, and candidate with advanced degree is preferred. An ideal candidate should have at least 10 years of experience in banking/financial institution in a BSA/AML & OFAC internal
control technology capacity. Knowledge of U.S. Banking Regulations and compliance practice, compliance risk management, and risk governance framework is required.
Comprehensive knowledge of all aspects of BSA, AML and OFAC regulations and compliance practice and the ability to implement the Bank's policies and procedures are required.
Bilingual capability in Chinese is preferred but not required.
#acgresourcesjobs