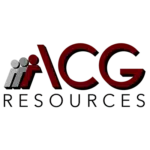 ACG Resources
Job Ref: 14126
Commercial Loan Servicer
Exciting opportunity located onsite in Manhattan
Experience Needed: Five years related work experience and a thorough understanding of commercial lending which includes
direct middle market lending and syndications.
Education Required: College degree
Knowledge:
Knowledge of commercial loan products
Knowledge of various loan type processing (bi-lateral, agented, commercial real estate)
Knowledge of state and federal banking regulations
Technical Skills:
Thorough understanding of the ACBS System, preferred
Proficiency with the appropriate computer applications (i.e. Word, PowerPoint and Excel)
1. Review all aspects of new deals from an administrative standpoint. Ability to understand credit approval terms and conditions,
legal documentation and ensure sub-ledger system ties to executed legal documentation.
2. Interact with Relationship Managers a/o Business Unit to discuss new and on-going changes to deal structures ensure that the
correct products are booked accurately at all times.
3. Review documents associated with new facilities, amendments, loan renewals and funding of transactions based on proper
account officer approvals. Prepare invoices for interest, principal and payoff requests.
4. Process payments and advances on loans, resolve discrepancies, and make required adjustments and letter of credit transactions.
5. Process rate changes including margin changes and ensure that all required fundings takes place in a timely basis.
#acgresourcesjobs