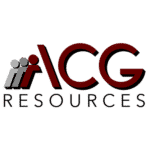 ACG Resources
Job Ref: 14125
Account Services Specialist/CSR-Banking
Exciting opportunity located onsite in Manhattan, Vaccines are required
Requirements:
Experience Needed: Two to three years of bank related account opening/customer service experience.
Education Required: High School Diploma or college (preferred).
Knowledge:
Familiarity with the Bank's procedures for account opening, maintenance and related functions.
Regulatory requirements including BSA/AML, GLBA, IRS portal and FATCA (W8/W9).
Daily reconciliation and IOLA payments.
Familiar with Vault procedures.
Capable of writing procedures.
Technical Skills:
Working knowledge of Core Systems, Account management and Deposits (FIS IBS is highly preferable).
Working knowledge of Archiving System (FCM), Treasury &FX (OPICS), Compliance (ECS) Account Analysis
(XAA) and Money Transfer (eGIFTS), is a plus.
Intermediate level knowledge of Microsoft Office (Word, PowerPoint and Excel).
Responsibilities
1. Open new accounts in the Bank's core banking system; add beneficial owners and authorized signors as specified in
approved account opening documents. Escrow account processes, Landlord tenant accounts and Periodically update
core system for superseding account documents. Enter initial customer profile into Compliance system. Liaise with
Compliance regarding documentation issues.
2. Enroll and maintain clients and sub-users in the online banking system; retrieve and process foreign currency
payments transmitted via the online banking system.
3. Verify customer wire transfer instructions, check balances and signatures.
4. Review In-clearing checks referred by Cash Management Services and contact customers for approval of
irregularities.
5. Foreign Currency System, verify and send confirmation to customer. Respond to customer inquiries received via
front office personnel; assist account officer with customer inquiries/charges; assist various departments investigating
insufficient funds; execute reversals of fees based on valid Relationship Manager approvals.
#acgresourcesjobs