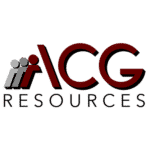 ACG Resources
Job Ref: 14079
Manager of People & Culture-Human Resources
We have been retained by a well funded, Private equity backed firm seeking an HR professional. This unique opportunity is ideal for someone who is seeking the opportunity to grow a department and a business, Initially, will be a one person department; Will grow as the business scales.
This position is responsible for managing and assisting across all the aspects related to culture and people, from on-boarding, HR policies and training. This role is HYBRID and vaccination is required. Will report to US CEO.
Qualifications
5 plus years of recruiting and HR experience
Ability to be flexible and work analytically in a problem-solving environment
Responsibilities
Partner with senior management in organization planning and talent recruitment
Collaborate with HR COE to define HR strategies to support the newly formed US team
Support business leaders in workforce planning, talent development, performance management, culture building and retention
Be responsible for all aspects of the administrative service of US office
Develop Benefit plans, manage ADP Outsourced payroll
Ideal candidate will have experience in a SAAS environment, Hi growth, tech or start-up company comfortable with Tech staff, Production staff and eventually retail staff.
Competitive Compensation, 401K, Bonus and equity
#acgresourcesjobs
Apply with Linkedin
Apply with Indeed