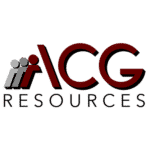 ACG Resources
Job Ref: 14058
Salary: NA
KYC Analyst Consultant Temp (Chinese/Mandarin)
Located Onsite in Manhattan.
Requirements:
– Bachelor Degree is required.
– 2 to 5+ years of financial institution experience.
– Proficiency in MS Office (e.g. Word, Excel, PowerPoint) and Project Management is required.
– CAMS Preferred.
– Fluent in Mandarin, Chinese preferred.
– Detailed oriented and organized candidate with prior work experience in Banking, KYC, and/or Compliance is required.
– Multi-task and communicate effectively with leadership and stakeholders.
– Maintain subject matter expertise of applicable KYC compliance requirements.
– Perform quality control of KYC files during the life cycle of customers inclusive of onboarding, periodic, and trigger based reviews.

– Review NP customers at onboarding, periodic refreshes and trigger based reviews,
– Conducting screening to identify PEPs, AML events, and negative news for Customers are related parties or SDNs
– Perform accurate customer risk ratings and identifying high-risk entities
– Conduct enhanced due diligence (EDD) for Customers deemed to be high-risk
– Perform review/QC (data and documentation) of KYC files in line with the repapering standards and process in place.
#acgresourcesjobs