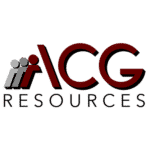 ACG Resources
Job Ref: 14048
Media Relations Account Executive
Our client, a boutique public relations firm, is seeking a Media Relations Account Executive to join their team in a highly visible role within their media relations team. This role will be with a zero employee turnover company. This is an environment that nurtures a team environment and allows employees from different teams to collaborate together. This role is perfect for someone who is looking to make an impact and has experience managing clients, working within a PR firm, and experience managing top tier media coverage. Virtual for the foreseeable future, however, will eventually have some in office in midtown.
Qualifications
Bachelor's or Master's degree in a relevant discipline or an equivalent combination of education and experience.
Previous experience at a public relations firm working with Healthcare or Financial Services
Digital Media experience a plus
Top Tier media experience required
Experience using Microsoft Office suite of software (Word, Excel, PowerPoint), Google web-based office suite of software (Google Docs, Google Sheets, Google Slides), or other similar software.
Experience using relevant database resources, such as any of the following: Cision, Factiva, Journalisted, Muckrack, Meltwater, etc.
Ability to work effectively in teams to accomplish key objectives.
Entrepreneurial spirit and facility for creative problem solving.
Fluency in English required.
Responsibilities
Assisting the media relations team with the development and implementation of innovative public relations initiatives, creative concepts, and crisp content for day-to-day client work.
Develop and manage media relations campaigns, in close collaboration with colleagues in the media relations practice, and advance and execute media relations tactics and strategies to support client communications initiatives.
#acgresourcesjobs