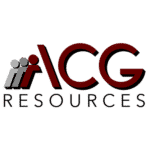 ACG Resources
Job Ref: 14036
Salary: NA
SAR Consultant Temp
Located Onsite in Manhattan. Vaccines are required

Job Requirements:
– Bachelor Degree is required.
– 3-10 years of relevant experience.
– Work experience directly related to complex and sensitive investigations: any combination of AML/BSA, fraud, financial irregularities, drafting SARs, FCB (Foreign Correspondent Banking), Project Management experience helpful, etc.
– Knowledge of Transaction Monitoring and SAR filing policies and procedures.
– Sound understanding of due diligence, risk identification and mitigation.
– Demonstrated strong analytical (judgement) and high attention to detail.
– Excellent written and oral formats, including presentations to audiences ranging from Senior Management, Regulators, Auditors to Analysts as evidenced by the ability to concisely and meaningfully explain and support research conclusions, both in written and verbal formats.
– Excellent organization and prioritization skills.
– Proficient in MS excel (sort, pivot tables).
Responsibilities:
– Be responsible for identifying, reporting suspicious activity and/or mitigating risks in a timely manner, as further defined in the SAR Team procedures.
– Review, investigate and document the disposition of cases escalated from various sources as well as performing specialized and targeted monitoring using manual methods.
– Prepare SARs with pertinent details and clarity as per the current SAR Team procedures.
– Perform reconciliation of cases and generating 90-day follow up cases.
#acgresourcesjobs