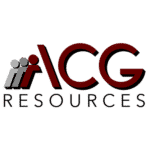 ACG Resources
Job Ref: 14033
Head of Human Resources
Located Onsite in Manhattan. Are you an HR Professional with banking experience seeking to move into a well-run operation? One with a great staff in place, supportive management, and a very competitive Comp and benefits plan? If so, this is the position for you! Our client, a GLOBAL Banking organization is seeking a Head of Human Resources (Open due to retirement)
Qualifications
Masters degree level in human resources or related field and, with previous experience in the foreign banking industry
Minimum 10+ years' experience in HR capacity, preferably in multinational banking institution.
Should also have demonstrated experience managing a team
Proficiency with ADP and HR systems
Responsibilities
Identify short term and long-term hiring needs; Ensure that the recruitment standards in the regions are maintained at the highest practicable level and are professional and rigorous
Oversee recruiting activity in all locations; source and screen candidates, extend job offers, and coordinate interviews with managers when required.
Assist the CEO in execution of organization-wide strategies, objectives.
Develop appropriate human resource policies and standards to ensure effective, fair and equitable management of employees throughout the regions.
Provide counsel, information and day-to-day support to West Coast Regional Heads, line managers and Heads of Business Offices on HR policies and procedures in line with best practices.
Focus on the continuous improvement of HR processes and procedures.
Maintain up to date knowledge of regional employment laws and regulations, consulting appropriate outside counsel when necessary.
Manages employee relations cases.
#acgresourcesjobs

Apply with Linkedin
Apply with Indeed