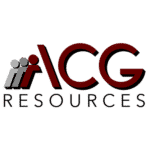 ACG Resources
Job Ref: 14031
Senior C&I Loan Closing Administrator
Seeking a Senior C&I Loan Closing Administrator for our client in Paramus, New Jersey. This role is responsible for managing and overseeing all aspects of the closing of all C&I approved loans through the documentation process, including both direct and attorney loan closings.
Responsibilities
Oversees, mentors and manages the C&I Loan Documentation Specialist.

Manages the preparation of Commitment Letters, ordering of all appraisals and environmental reports, ordering of all required searches on borrowers and guarantors.

Works closely with the underwriting team to ensure all loan closing and documenting policies are followed and all required loan closing conditions are met prior to closing.

Other primary responsibilities will include signing approval of routine department closing bills less than $1,500.00, submission of monthly C&I Board and HMDA reports, and works closely with the Director on specialized projects that occur from time to time.
Apply with Linkedin
Apply with Indeed