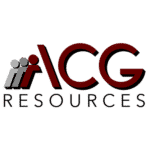 ACG Resources
Job Ref: 14027
Salary: NA
OFAC Consultant Temp
Located Onsite in Manhattan
Requirements:
– Bachelor Degree is required.
– 1+ years of financial institution experience.
– Background in OFAC/sanctions compliance programs, or willingness to learn.
– CAMS Preferred.
– Some experience in banking.
– Good interpersonal skills and ability to respect data security/client confidentiality standards of the Bank.
– Works well individually and in team.
Description:
– Determining whether an OFAC Alert related to wire transfers is a true match to a suspect name or a false match based upon information in payment instruction.
– Investigating confirmed cases (payments that are being held) for possible OFAC sanctions nexus and reviewing forward messages between downstream bank and beneficiary banks' inquiry.
– Reviewing affiliate sampling cases.
– The Consultant will report to the VP of Sanctions Operations.
#acgresourcesjobs