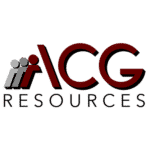 ACG Resources
Job Ref: 14025
EVP Chief Risk Officer (CRO)
Our client, a global banking institution, is seeking a Chief Risk Officer . This position will report to the CEO and Board Risk Committee. Will be responsible for oversight of enterprise risks of Combined US Operations (CUSO). This position is NY based.
Responsible for the strategic direction, oversight, and leadership of Combined US Operations (CUSO) from a risk management perspective
Qualifications
Bachelor's degree required. Advanced degree in finance, accounting, economics, and business administration management preferred.

15+ years of progressive management level experience in commercial bank risk management required.

10+ years of experience in interacting with regulators, bank examinations and regulatory issues.

Familiarity of FBO EPS requirements desired.

Prior experience in FBO with multiple US institutions (Branch and Subsidiaries) a plus.
Responsibilities
Partner with executive management to drive, influence, and collaborate on the accomplishment of business objectives and overall company goals.

Advise and credibly challenge executive management on risk issues to inform strategic direction and long term business planning.

Ensure an effective risk management strategy and culture is in place through a framework of risk management activities, standards and controls to achieve business objectives.

Manage enterprise risk governance including: risk policies, risk appetite and risk limits; risk grading assignments; risk infrastructure, and risk integration.

Oversee identification, monitoring, measuring, and mitigation of various risk categories: credit (collaborate with Chief Credit Officer), liquidity, market, operational, legal, and reputation across the firm.

Design sustainable processes to mitigate risk and ensure control measures are functioning as intended by framing the breadth and depth of control testing, continuous review of business operations, and providing aggregated and detailed analysis in line with risk appetite and limits.

Coordinate regulatory exams and responsible for remediating risk management issues.
#acgresourcesjobs
Apply with Linkedin
Apply with Indeed