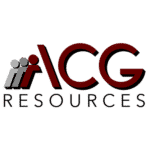 ACG Resources
Job Ref: 13998
Senior Director of Business Development & Fund Marketing
Seeking a Senior Director of Business Development and Fund Marketing to expand our client's marketing and investor relations team. Our client is a private equity firm that specializes in commercial real estate and credit spaces. This individual will be responsible for business development & capital raising. Located in the Phoenix or New York City Area.
Qualifications
Investment sales management experience or experience working on an institutional fund marketing team with a
sales team manager
Product knowledge in commercial real estate loans and structured products is ideal
Experience in raising assets for closed-end private equity style or open-ended hedge style funds
Investor channel awareness of consultant and institutional investors
Minimum of 10-years of investment sales or client relations experience in private alternative
Responsibilities
Business Development Strategy – Develop an efficient and effective strategy for maximizing the limited resources and team to meet fundraising objectives.
Help craft the sales narrative around products and organize a communication and marketing plan to attract and retain clients and investors.
Investment Sales Management –Supervise activity of fund marketing staff through the use of regular meetings and the implementation of sales management reporting tools.
Investment Sales – Serve in a sales capacity in a specific investor channel, ideally consultants. Identifying potential investors and bringing awareness to the investments are fundamental activities for this position.
Creating coordinated outreach campaigns, cultivating relationships, and building trust will be key to your success.
#acgresourcesjobs
Apply with Linkedin
Apply with Indeed