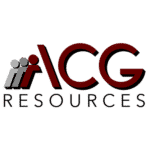 ACG Resources
Job Ref: 13997
Senior Accountant
Seeking a Senior Accountant for our client in Delray Beach, FL. This position will be responsible for performing various accounting functions of moderate to elevated complexity, assists the Controller, and ensures that procedures and practices are being followed in accordance with
company policy.
Qualifications
A bachelor's degree from an accredited college with a major in accounting or finance, or related.
Minimum of four (4) years of progressively responsible experience.
Basic knowledge of project management, accounting and bookkeeping procedures.
Knowledge of revenue standard ASC 606 and lease standard ASC 842 and research GAAP when needed.
Knowledge of computer equipment and software designed for the management of financial support systems.
CPA license or license track required.
Experience with Web-based, Windows- based, and other data entry processes.
Responsibilities
Review of general accounting and bookkeeping required to compile a complete and accurate trial balance used to prepare internal financial statements.
Preparation of account analysis and audit schedules, overseeing property and equipment account maintenance.
Maintain and review general accounting and bookkeeping records.
#acgresourcesjobs
Apply with Linkedin
Apply with Indeed