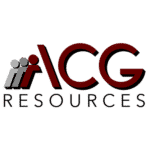 ACG Resources
Job Ref: 13996
AVP Compliance Officer
Exciting opportunity with a growing bank located Onsite in Manhattan.
Responsibilities
Perform KYC/CDD/EDD on new customers and during periodic account reviews. Work with the business units to resolve account opening issues and perform on going quality control of the KYC/customer files.
In accordance with the approved Compliance Program, perform periodic compliance reviews and testing of all impacted areas to ensure appropriate policies and procedures are in place to meet all regulatory requirements.
Provide guidance to the business support units and IT in developing effective controls and procedures for identifying, monitoring, reporting and recording suspicious activities.
Ensure compliance with account opening, transaction monitoring and reporting procedure.
Qualifications
Minimum 5 years' experience in bank compliance or related financial services compliance position.
BS Degree in Finance, Business or related field.
Certified Anti-Money Laundering Specialists (ACAMS) preferred or comparable certification or background required.
In-depth knowledge of various Money Laundering and Terrorist Financing typologies.
Proficiency with the Bank Secrecy Act (AML/KYC), USA Patriot Act (Anti-Terrorist Financing, correspondent banking and Customer Identification Program) and Office of Foreign Assets Control (OFAC).
A basic knowledge of FATCA or related experience.
Able to use various in-house software and suspicious activity monitoring and CFT systems.
Knowledge of AML and OFAC systems.
#acgresourcesjobs
Apply with Linkedin
Apply with Indeed