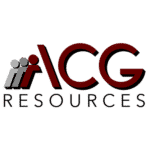 ACG Resources
Job Ref: 13968
Salary: NA
Compliance Testing Consultant Temp
Located onsite in Manhattan with a foreign bank
Requirements:
– Bachelor Degree is required.
– 1-2 years of relevant experience.
– CAMS Preferred.
Description:
– Assist with the Above-the-line/Below-the-line (ATL/BTL) testing
– Reviewing the Alerts for ATL/BTL testing
– Completing all of the reviews in a required timeframe.
– Reporting to Direct Customer Team under Legal and Compliance Department.
#acgresourcesjobs