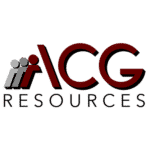 ACG Resources
Job Ref: 13960
Salary: $65000 – $150000
AVP/VP AML Compliance Audit
salary-$65-150k, dependent on experience and skills
Located in Manhattan Onsite with a commercial bank.
Vaccines are required
Requirements
Bachelor's degree, and an advanced degree is preferred.
Experience in a control, risk, compliance or audit role at large banking organizations or regulatory experience with focus on BSA/AML compliance.
Experience in ensuring documentary sufficiency of analytical procedures to support audit standards and bank regulatory expectations is required.
Experience using computer assisted auditing tools to improve sampling and test audit assertions is required.
Solid knowledge of BSA/AML regulatory requirement and working knowledge of internal audit processes, including independently developing validation programs, executing validation testing attributes, documenting results and communicating gaps and observations with key stakeholders and senior management is required.
CAMS and/or other audit related certification is preferred but not required.
#acgresourcesjobs