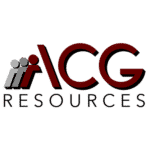 ACG Resources
Job Ref: 13931
Salary: $150,000 – $175,000
Head of IT
Seeking a Head of IT to oversee our client's NY IT team in the proactive identification, management and mitigation of technology risks, and provides executive level reporting to Country management.

Responsibilities
Responsibility of managing NY's IT Infrastructure including its maintenance, resilience and security (including cyber) with suitable IT policies/procedures.

Coordinate NY Branch activities with Head Office IT group and managing a portfolio of Infrastructure projects.

Manage all branch IT software and service provided vendors.

Liaise with all business unit heads relating to software and support.

Recommend cutting edge technologies to HO for effective delivery of service.

Review Regulatory examiners/ HO & IA audit exceptions, responding where appropriate and taking corrective action to mitigate exceptions.

Ensure branch network, firewall, intrusion detection standards and compliance.
#acgresourcesjobs