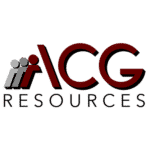 ACG Resources
Job Ref: 13803
Senior Loan Documentation Specialists
Experience with Commercial Loan Documentation Specialist Laser Pro is a must.
Opportunity to join a great group in an expanding California bank
Qualifications
Loan documentation specialists with experience preparing RE and/or Construction loans on Laser Pro.
Knowledgeable of the various types of commercial, installment, RE, ABL and consumer loans, preparing loan documents using Laser Pro software program. Needs a complete knowledge of loan types and necessary documentation and all regulatory requirements.
Hybrid work option.For now, we are working 2 days in office and 3 days remote, on July 1st

will change to 3 days in office and 2 days remote.

Ability to work with electronic loan file documentation required.

Possesses the ability to reviews loan documents from other documenters for accuracy, completeness and compliance with applicable state and federal banking laws, rules and regulations.
Experience working with Title/Escrow Companies to facilitate the recording of Deeds of Trusts and other recordable documents.
Experience perfecting collateral for UCC-1 Financing Statement, Automobile Title, Stock, Life Insurance and other collateral as well as obtain evidence of insurance when necessary.
#acgresourcesjobs