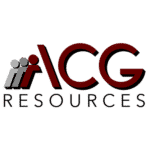 ACG Resources
Job Ref: 13689
Commercial Lines Account Assistant (P&C Generalist)
Client is seeking an Account Manager that can handle a diverse book including real estate, manufacturing, food and beverage, seafood, cargo, hospitality, non-profit, retail, etc. Not seeking someone with heavy focus all in one area.
Candidate must be an experienced assistant with a strong skill set. Role is perfect for someone that wants to stay part of the team and learn and develop within current role.
The best candidates typically come from brokerages likes ours. Those with underwriting or wholesale backgrounds are generally not desirable.
Must have P&C Broker license.
1. Service related to Commercial Property & Casualty book of business:
· Handles endorsements and policy change requests.
· Coordinates policy checking, creation and distribution of auto identification cards and certificate of insurance issuances with WAHVE.
2. Updates suspenses, handles action items in a timely fashion.
3. Issues master certificates of insurance.
4. New business, renewal handling and marketing:
· Prepares submissions accordingly.
· Performs quotation reviews or assists under supervision of Sr. Account Executive as needed.
· Makes proposal preparations to share with client.
· Works with Marketing department as necessary regarding new and renewal business as needed
· Puts together binders/policy changes and contract data for the client.
· Promptly addresses electronic record keeping needs to maintain up to date policy/client information to enable proper invoicing by the accounting department.
· Handles and oversees renewals and provides internal and external support.
· Coordinates loss run ordering with WAHVE.
5. Ensures complete and accurate agency management system documentation and upkeep in adherence with Company policies and protocols.
6. Requests information from producers and/or clients as needed to ensure timely handling of policies and accurate record keeping.
#acgresourcesjobs
???????
Apply with Linkedin
Apply with Indeed