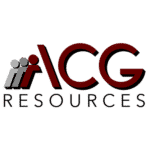 ACG Resources
Job Ref: 13686
Loan Administrator – Temporary
Prominent Bergen County Community Bank
Will provide administrative support as shown below directly to the bank's Chief Credit Officer. Long established bank, excellent working environment, highly accessible suburban location.

1. Process commercial real estate, construction and modification loan requests; log in loan
applications and set up loan files; maintain all loan records and monitor all required information
need for approval.
2. Prepare and forward closing packages to attorneys.
3. Interact with attorneys and customers on closing documentation, including the review of files to be
closed ensuring that all conditions have been met; research and contact customer and loan officer,
if applicable, on any conditions that are not met.
4. Prepare business, commercial, construction and modification loan closings.
5. Order commercial appraisals and environmental reports for all commercial/construction loans.
6. Process all fees and checks received for applications and modifications/extensions and maintain
documentation for monetary transactions.
7. Monitor and follow-up on all delinquent commercial real estate loans and constructions loans and
advise Chief Credit Officer of appropriate action to be taken.
8. Responsible for review of monthly Commercial/Construction Loan Maturity Report.
9. Obtain and analyze current Tax Returns and updated Financial Statements for Commercial and
Construction clientele on an annual basis.
10. Prepare advances for Commercial Business Lines and Construction loans.
11. Record and continue UCCs.
12. Reconcile various general ledger accounts on a monthly basis including Commercial Fees,
Commercial Origination Fees, Business Loans/Lines Fees, and Construction Extension Fees.
13. Maintain confidentiality and safe-keeping of account records thus ensuring the integrity of
customer information.
14. Provide superior customer service to commercial and construction customers via telephone as well
as in person.
15. Perform administrative assignments as directed including preparation of correspondence, reports,
forms and documents, etc.
EDUCATION, TRAINING AND EXPERIENCE:
High School or GED, Associate Degree Preferred
Experience in Commercial Lending Support and Operations.
#acgresourcesjobs
Please contact Jim, jhinckley@acgresources.com
Apply with Linkedin
Apply with Indeed