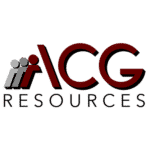 ACG Resources
Job Ref: 13660
ACCOUNT MANAGER / CLIENT SPECIALIST
Our client is a leading insurance broker for the international diamond trade worldwide, with locations across the globe. This is a chance to join their expansion in Los Angeles. Products include offering tailor-made insurance solutions in Jewelers Block, Fine Art, Processing, Credit and Commercial Property Casualty Insurance.
REQUIREMENTS
Licensed Insurance Agent: Property Casualty and Surplus Lines
Experience in the insurance industry preferably working for a jewelry insurance broker.
Must possess excellent written & verbal communication skills and a pleasing demeanor.
Strong analytical skills with the ability to learn and think quickly. Ability to multi-task, work hard and be willing to go the extra mile
Excellent knowledge of Microsoft Excel, Outlook, and Word
Team player with the ability to work effectively in a team environment including offshore teams
JOB DESCRIPTION
We are looking for an Account Handler/Client Specialist with strong interpersonal and administrative skills. The prospective candidate must meet the following requirements:
Responsible for administration of Client relationships, both pre-existing clients and new clients, including liaising /communicating with Clients directly.
Responsible for communication with Insurers, Wholesale Brokers, Surveyors, and other third parties in connection with the administration of client policies/requirements
Administrative tasks associated with preparation and review of documents, presentations, policies, endorsements, Credit/Debit Notes.
#acgresourcesjobs
Apply with Linkedin
Apply with Indeed