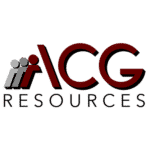 ACG Resources
Job Ref: 13657
The Position:
Reporting to the Managing Director, Americas, the VP, Head of Operations will oversee the operational functions of both the Securities Class Actions Recovery and Withholding Tax Reclamation businesses. This employee will also oversee the Research group. This is currently a team of 12 people but we continue to grow.
The VP must also support projects and initiatives globally to maintain standards for all services as required and build strong relationships with industry counterparts, claims administrators, internal stakeholders and tax authorities, as appropriate.
Responsibilities
• Oversee the daily operational functions of the Class Action and Tax Reclaim groups in NY.
• Assist MD with strategic planning, goal-setting, and direct the operations of the company in support of its objectives.
• Ensure functional areas are meeting all objectives pertaining to client service, compliance, productivity, budget, and project management initiatives.
• Stay abreast of current news relating to Class Action events and Tax Treaty updates.
• Manage individual performance by establishing annual operating objectives for each employee with quarterly reviews. Also establish annual development plan for each employee and provide ongoing coaching.
• Interface with the Global Sales teams to ensure that the services being sold can be delivered in accordance with client/prospect expectations.
• Interface with our IT partners to ensure appropriate systems are in place to achieve goals.
• Oversee the human resource function, including:
o Recruitment, hiring, onboarding and retention
o Professional Training and Development
• Perform other job-related duties as required.
Apply with Linkedin
Apply with Indeed