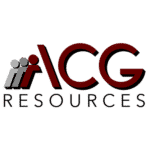 ACG Resources
Job Ref: 13656
The Position:
Reporting to the Head of Operations, the employee must work within the Operations Team incorporating Tax and Class Action services. This position involves processing withholding tax and class actions reclaims, supporting the operational team and liaising with Class Actions Administrators, Agents and Tax Authorities. The employee must support projects and initiatives globally to maintain standards for all services as required.
Responsibilities
Ensure all tax/class action assigned functions and processing are completed to deadline within the operational area
Liaise with Claims Administrators, Agents & Tax Authorities to ensure accurate and timely recoverability of tax/class action reclaims
Provide operational support to the client Service area
Manage maintenance of Procedures and any other documentation to support daily work.
Identify process enhancements across reporting software
Build strong relationships and contacts with the Foreign Tax Authorities/Agents and Claims Administrators.
Other duties as and when required.
Achieve SMART objectives set out as part of the appraisal.
Skills
Tax/class actions experience preferred, but not essential as full training will be provided.
Analytical and problem solving skills
Strong attention to details and good organisational skills
Proactive and self-starting individual
Excellent communication and interpersonal skills
Computer Literate.
Apply with Linkedin
Apply with Indeed