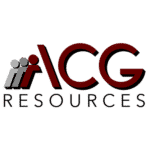 ACG Resources
Job Ref: 13623
COMMERCIAL REAL ESTATE UNDERWRITER – NORTHERN NEW JERSEY – BANK'S GROWTH MEANS CAREER GROWTH
Real opportunity for Credit Analyst or Underwriter – growth opportunity is here now. Why wait?
One of New Jersey's leading and fastest growing banks is seeking an experienced Underwriter for Commercial Real Estate loans for very sizeable transactions in a variety of real estate areas, both permanent and construction. Position entails complete and objective review of credit, evaluation of customer, compliance, value and all factors to assure protection of the bank in every area of risk for loan applications submitted by originating officers. Candidates must have underwriting or credit experience in a bank or recognized financial institution, strong analytical skills, and ability to make recommendations to assure quality of the credit and assuring that all conditions are in order.
This is one of New Jersey's most respected banks and one of the most aggressive and prudent lending institutions with a long history of quality service in all areas of banking, and with its growth provides real opportunity for stability and career growth. Record organic growth combines with planned expansion provides exceptional potential career growth in credit management, portfolio management and CRE Lending. It's located in New Jersey's Bergen County in a convenient and attractive location.

#acgresourcesjobs
Apply with Linkedin
Apply with Indeed