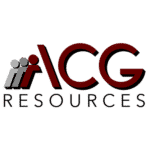 ACG Resources
Job Ref: 13607
In addition to providing all support in a quality and timely fashion to the banking units, the manager will recommend and execute projects and system to improve the process and prepare for future growth, interfacing with all banking units and senior management and supervise, develop staff, develop, train and insure performance.
Candidates should have five years or more experience with deposit products, LENDING products and all related services, strong management and communication skills, and able to assess needs and provide solutions to enhance the operations in a growth atmosphere. Core conversion experience is a strong plus.
Jack Henry, Yellow hammer, Meridian
Job Title: VP /Director of Banking Operations
Department: Operations
Reports To: CEO

SUMMARY
Responsible for the day to day operations of the bank, to ensure daily operations are performed timely & accurately in accordance with company policies and procedures.

ESSENTIAL DUTIES AND RESPONSIBILITIES include the following. Other duties may be assigned.

Supervises and works closely with senior management team and other department managers in developing short and long-term plans and programs for the Bank operations and Systems; conducts meetings with management members, as needed.
Supervises major operational projects related to products and services, standardized procedures.

Works closely with the CEO and CCO ; assist in developing strategic plans, reviews reports; organizes planning and reviews major projects involving functional changes relating to the Bank's operation budgets.
Revamps processes and procedures, and develops information technology-based solutions to meet business unit needs.
Maintains advanced knowledge and awareness of financial industry status and trends.
Monitors staff in daily tasks, operations and quality control; ensures the organization of assigned areas of the department, coordinating available resources (e.g., staff, materials, etc.) for maximum results.

SUPERVISORY RESPONSIBILITIES
Directly supervises employees in the operations area. Carry out supervisory responsibilities in accordance with the organization's policies, procedures and applicable laws. Responsibilities include hiring, evaluations, training employees; planning, and resolving problems.


MINIMUM REQUIREMENTS
• Minimum of 5+ years of work related experience consisting of management experience in the financial services industry. BA Degree or MBA a plus
• Mastered experience, knowledge and training in progressively responsible branch or department operations, management and supervisory activities.
• Intermediate knowledge of general accounting, payroll, budgeting, and related accounting and record keeping systems in a financial institution.
• Mastered knowledge of related state and federal banking compliance regulations, and Bank accounting policies and procedures.
•
• Thorough understanding of management procedures; ability to plan department or Bank activities; initiative to organize various functions necessary to accomplish department or Bank activities; effectively staff; directing employees towards the desired objectives; and controlling the functions.
Jack Henry, Yellow hammer, Meridian or other banking systems

Apply with Linkedin
Apply with Indeed