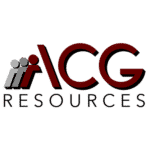 ACG Resources
Job Ref: 13062
If you are retired law enforcement and looking to give back to your brothers and sisters of the NYPD, then this role is for you. The role is assisting the men and women of the NYPD with suicide prevention and substance abuse.
This is an exciting role to join a Non- Profit organization as an Assistant Director with an opportunity to quickly move into the Director position within a year. The ideal candidate should have knowledge and experience with the following 4 areas:
Budgeting- the ability to look at general financials and understand
Politics- the ability to interact with politics, securing funding, and delivering the message of the organization
Police Liaison- the ability to interact with different levels of the police union and police members
Counseling- understanding of law enforcement and some education or knowledge of counseling, social work, psychology, etc. The organization has trained professionals for this but the director should have knowledge of it.
Our client is looking for someone who is passionate about the mission and can really believe in it. They have been around for over 2 decades with a 100% success rate on suicide prevention.
The ideal candidate must be retired from the NYPD.
#acgresources
Apply with Linkedin
Apply with Indeed